November 23, 2020
Your Guide to Finding Power Peer Advisors Whitepaper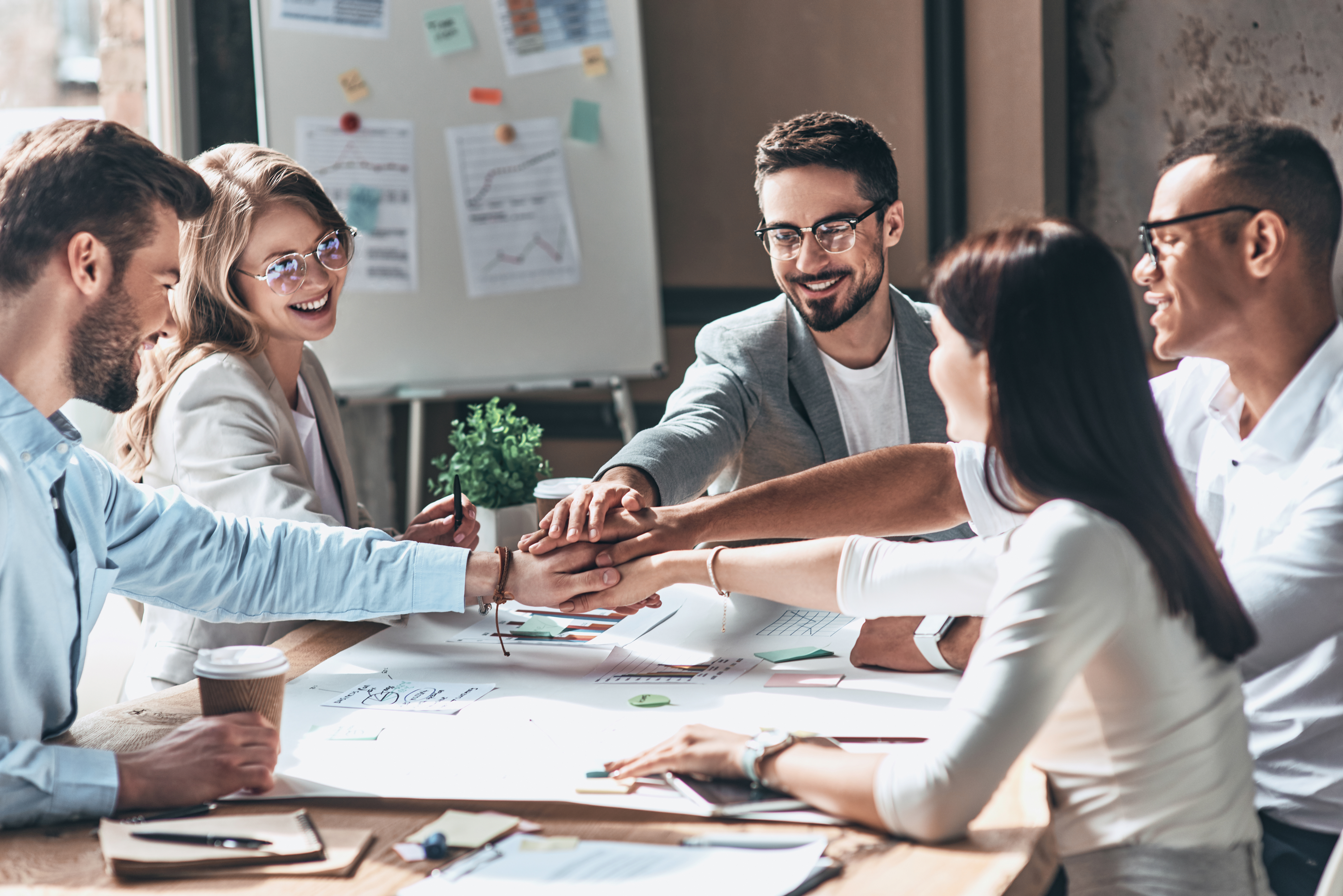 They say success is tied to the company we keep. Yet most of us are unsure of how to surround ourselves with professionals who challenge us to think bigger. This guide is about changing that for you! It answers the most common questions asked about peer advisory groups. Use this guide to spark action towards finding a circle of professional advisors. My wish for you is to connect with a peer circle that becomes a non-negotiable part of your life.
Introduction
There's nothing like positive peer pressure to keep you sharp in your profession. That's why so many leaders have found success with peer advisory groups. The purpose of a peer advisory group is to create a trusted community for non-competing leaders to share ideas, solve problems, support one another, and be accountable for achieving big goals. The essence of these groups is simple: leaders who face similar challenges can offer objective advice and perspectives in ways that employees, customers, family, and friends cannot.
What Is a Peer Advisory Group?
A group of like-minded people who form an alliance of support, expertise, and accountability to propel each member to achieve success. Imagine investing your time with professionals who are all committed to sharpening their leadership, their teams, and their company. Individuals bring unique perspectives, resources, skills, and contacts to the group. Each member commits to working towards their own goals while supporting other members in achieving theirs. Being a part of a peer advisory group is like having a personal board of directors and success team rolled into one!
What Happens at Peer Group Meetings?
Meetings are a combination of brainstorming, education, peer accountability, and support in a highly collaborative group setting. Members challenge each other to set compelling goals, and (more importantly) to accomplish them. Discussions are built on confidentiality, along with a willingness to both give and receive advice and ideas with respect and support. Members act as catalysts for growth, devil's advocates, and supportive colleagues.
During meetings, peers bring a business challenge, opportunity, or significant decision. The meeting revolves around the Success Seat (or Help Seat). This is where each person has time to present their situation to the group. Once everyone is clear on the issue at hand, and what support the individual is seeking, members contribute best practices, generate creative solutions, and share their perspective and experience. After the "deep dive" conversation, the person in the Success Seat absorbs what they've learned, and decides on a course of action they want to be held accountable for. When you're in the Success Seat, you are the focus of the group's attention. You get feedback, hear new perspectives, and receive more ideas than you could conceive on your own – dramatically reducing your learning curve. In addition, most groups are overseen by a professional facilitator, giving you access to their wisdom!
What to Consider When Joining a Peer Advisory Group
Size: The size of the peer group should allow members to connect on a personal level and form a unique bond. When group members understand (and remember) each other's goals and history, they can help on a deeper, more powerful level. Four to sixteen members is the sweet spot. If the group's too large, members may feel "lost in the crowd".
Accountability: Solving problems and making better decisions is just part of how peers propel their success. Setting goals, and taking action on those goals, is critical for igniting professional growth. Peer groups have a process for accountability action steps. This involves committing to a challenge, leadership goal, or high priority responsibility. A huge benefit of peer groups is that members craft their own unique accountability in a supportive setting.
Format: Professionals in peer advisory groups have especially full schedules. Selecting a group with a time commitment and meeting format that works best for you is important. Carving time into your calendar (often a year in advance) is key. This means focused time to work on the business, rather than working in the business. It allows members to "zoom-out" to see the big picture, be strategic, and think bigger.
Facilitator (or Coach): A good facilitator stimulates collaboration and helps members develop action plans while holding each member accountable for their plans and decisions. They guide the meeting discussion to encourage both strategic and tactical thinking. Their role is to moderate honest discussions around complex topics. Because facilitators are trained in managing group dynamics, they tap into the wisdom of the group and bring out the best in each leader. Facilitators also help interview and vet new candidates to make sure the right peers are around the table.
Investment: Membership ranges between $100 to $1,000+ per month. Members typically discover significant returns on this investment. What is the value of making better decisions in your profession or business? What price do you place on having a trusted personal board of directors who propel you forward? How much might you accomplish with accountability and support from a trusted peer group? While you can work on any of these areas alone, having trusted advisors to support you along the way shortens the learning curve and catapults results faster and easier than you can on your own.
How to Get Started...
Talking with other professionals about their circles is a great place to begin. They may be involved in a peer group or able to connect you with someone who is. Also, check with local professional coaches or business advisors who lead groups who are able to discuss it with you. Because groups run differently, you'll want to get a feel for the overall meeting vibe. Ask about attending a complimentary session to mingle with current members before joining.
Invited to a Peer Advisory Group?... Now What?
Congratulations! You may soon be introduced to your tribe of advisors! It's your opportunity to engage with members and gain solid insight. Actively contribute to the conversation. Bring a real-life current challenge or opportunity you're facing to pose to the group. This will allow you to experience the magic of peer collaboration firsthand. Begin by asking thoughtful questions such as:
Who are the current members? What is their professional experience? What do they do for fun? How often, when, and where are meetings held? What specifically happens in meetings? What experience and training does the Facilitator have? What is the group's attendance policy? What if I need to leave the group? What are the group's expectations from members? What criteria is used to vet members? How do members communicate between meetings? What time and monetary investments are needed to be successful?
Cheers to Finding Your Power Peer Advisors!
The power of peer advisors is the synergy created within the group. It happens when members commit to elevating and supporting each other. When you find your trusted circle of peers, jump in feet first! You'll soon discover that feedback from a diverse group of peers ultimately makes you a more resilient leader with a better-balanced life. Plus, members enjoy strong bonds, which makes both business success and the journey even sweeter!