Workplace Mentoring Programs
Nothing drives individual success faster than the right mentoring relationship. Mentoring achieves incredible business results too. A strong mentoring culture builds bench strength across the business, promotes knowledge sharing, skill development, and employee engagement. The challenge is building a sustainable, successful program. Legacy Talent Development delivers a full spectrum of workplace mentoring initiatives. Our approach customizes the mentoring design to solve your most critical employee development needs.
Peer Mentoring
Peer mentoring is on the rise with powerful results. These social learning relationships bring groups of individuals together to share ideas and solutions, hold each other accountable and drive performance. A structured peer-to-peer mentoring initiative can be applied within any business context. (Common examples include: senior leaders, high potentials, new hires, in-tact teams, and emerging leaders.) Each cohort is professionally facilitated and structured to accelerate learning and ignite professional growth.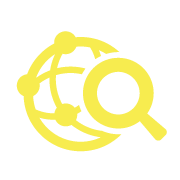 Mentoring Program Design and Delivery
While results of successful mentoring are incredibly rewarding, the process of planning a mentoring program can be daunting. Legacy has successfully launched a multitude of mentoring programs spanning large employers to start-up firms. We can help you navigate each step to ensure maximum impact. Our services include:
Program design and implementation
Mentor/Mentee training
Program Coordination
Professional coaching for mentors and mentees
Motivating learners with community, resources and ongoing communication
Monitoring success
Measuring effectiveness
Are You Ready?
Learn How Mentoring Drives Success in Your Business.